1998 Chrysler Sebring Values
A two-door car, the 1998 Chrysler Sebring straddles the line between compact and mid-size. The Sebring is available as a coupe or a convertible. The coupe seats five passengers while the convertible has room to fit four. The base engine on the coupe is a 2.0L four-cylinder that produces 140 hp and is rated at over 30 mpg on the highway. The convertible version comes standard with a 2.4L V6 engine that produces 150 hp and 167 lb-ft of torque. Optional for both is a 2.5L V6 which produces 168 hp.
Read more
Read less
Select a 1998 Chrysler Sebring trim level
SEBRING-4 Cyl.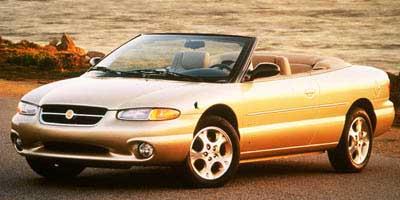 Sebring-V6