2003 Chevrolet Cavalier Values
The 2003 Chevrolet Cavalier is designed with value in mind. Sporting a new chassis introduced this year, it rides smoothly and cleanly through turns and on rough road surfaces. The Cavalier is available in Coupe and Sedan body styles, in base, LS and LS Sport trim levels, with a 140 horsepower 2.2-liter L4 under the hood and a 5-speed manual transmission as standard. Safety features include front and side-body airbags, ABS brakes, daytime running lights and traction control. Luxury amenities include air conditioning, cruise control, keyless entry and power accessories.
Read more
Read less
When shopping for a Chevy, which is the most important?

Select a 2003 Chevrolet Cavalier trim level
Cavalier LS-L4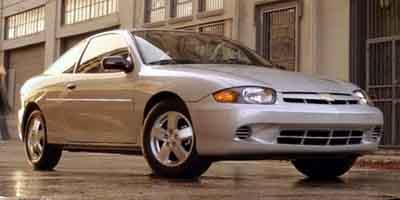 Cavalier VL