2004 Chevrolet Cavalier Values
Relatively unchanged for 2004, the Chevrolet Cavalier is designed with value in mind. Sporting a new chassis that was introduced in 2003, it rides smoothly and cleanly through turns and on rough road surfaces. The Cavalier is available in either the base model Coupe or a Sedan configuration (LS). The LS models are nicely equipped, with features such as power windows, power mirrors and keyless entry. The LS Sport offers a sport suspension and unique trim, and if you're into technology, OnStar and XM Satellite Radio are available. The Cavalier is powered by a 2.2-liter, 140 horsepower Ecotec engine with a 5-speed manual transmission.
Read more
Read less
When shopping for a Chevy, which is the most important?

Select a 2004 Chevrolet Cavalier trim level
Cavalier LS-L4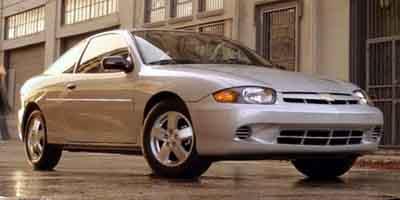 Cavalier VL