2004 Dodge Stratus Values
Available in Coupes or Sedans (in either SE, SXT, ES or R/T Coupe trims or SE, SXT or R/T Sedan trims), the 2004 Dodge Stratus is a popular choice for distinctive-style-loving car buyers who appreciate an affordable price tag. Last year, the Coupe was restyled and this year, the Sedan gets its turn, with a new front fascia design and chrome-enhanced front grille. The Base model Sedan features a 2.4-liter 150 horsepower four-cylinder engine while the Base model Coupe features a 2.4-liter 147 horsepower four-cylinder engine with a 5-speed manual transmission.
Read more
Read less
When shopping for a Dodge, how important is Performance?

Select a 2004 Dodge Stratus trim level
STRATUS-4 Cyl.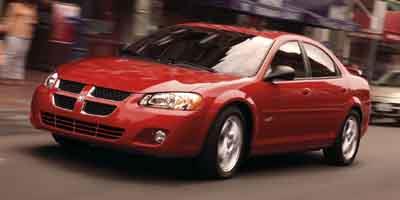 STRATUS-V6