2004 Mitsubishi Eclipse Values
Offered in either a three door Coupe or a two door Spyder convertible configuration (with a variety of drive train and engine choices), the 2004 Mitsubishi Eclipse remains unchanged for this model year. Both configurations are available in GS, GT and GTS trim levels, with an optional RS Coupe offered. The RS and the GS feature a 4-cylinder engine – the GT and GTS feature a V6, with the GTS getting an extra 10 horsepower. The Eclipse comes adequately equipped with air conditioning, cruise control, power steering, windows, mirrors and locks, and airbags.
Read more
Read less
Select a 2004 Mitsubishi Eclipse trim level
Eclipse-4 Cyl.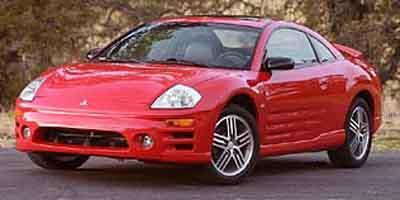 Eclipse-V6