2006 Ford Mustang Values
A carry-over from 2005, the two-door coupe pony car from Ford is available in either Deluxe or Premium package trim-levels offered in the coupe and convertible models. The base model features a 4.0Liter V6 that produces 210HP, with the GT stepping the power up to a 4.6Liter V8 that cranks out 300HP. A five-speed manual transmission is standard with an optional four-speed automatic.
Read more
Read less
Which aspect of the Ford Mustang do you find most appealing?

Select a 2006 Ford Mustang trim level
Mustang-V6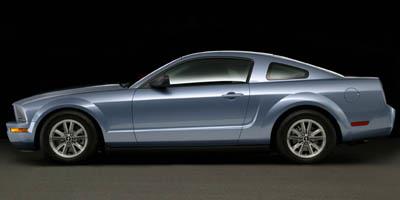 MUSTANG-V8-5 Spd. MT/AT