2007 model year changes
View changes

+
Two new models--a more economical turbo diesel model and a high-performance AMG variant--join the 2007 Mercedes-Benz R350 and R500, which were all-new for the 2006 model year.
Competitive comparison
View advantages

+
Unique body style; very roomy interior, space for six; comfort and luxury.
Special features for 2007
View special features

+
The 2007 Mercedes-Benz R-Class is a roomy vehicle and an unusual, luxurious alternative to either a minivan or sport utility vehicle. Overall, it's one of the best vehicles for transporting a large number of people (up to six) in comfort. The new R63 AMG is a new kind of performance vehicle, and the new R320 CDI, with its turbo-diesel engine, promises to be as efficient as a minivan at the pump.
Select a 2007 Mercedes-Benz R-Class trim level
R CLASS-V6/V8-4WD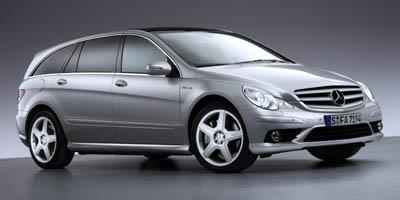 R CLASS-V8-4WD