2007 model year changes
View changes

+
For 2007, a tire pressure monitoring system is now standard in all Saab 9-7Xs. OnStar has turn-by-turn navigation, and Crystal Blue Metallic is now available as an exterior color.
Competitive comparison
View advantages

+
Dependability and luxury; roomy and quiet; a hybrid of European flair with American underpinnings.
Special features for 2007
View special features

+
The 2007 Saab 9-7X uses the chassis and engines from the highly-praised Chevy TrailBlazer, which means the 9-7X has rugged dependability and proven capability to haul family and cargo. A 290-horespower inline 4.2L six-cylinder engine and a 302-horsepower version of Chevy's 5.3L V8 allow for users to select the powerplant most appropriate for them. Saab adds their own unique European design flairs, inside and out, and an extra dose of luxury that is unavailable in the American editions.
Select a 2007 Saab 9-7X trim level
9-7X-I6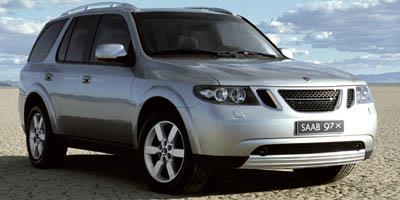 9-7X-V8