2008 Chevrolet Express Cargo Van Values
For 2008, the Express cargo van remains relatively unchanged, offered in 1500, 1500 AWD, 2500HD, and 3500H trim levels. All come available in regular and extended wheel-base models. The 1500 features a 4.3-liter V6 as standard, with an optional 4.8-liter V8 as standard on the 2500 and 3500 models, in addition to a 5.3-liter V8. The 2500 and 3500 feature an optional 6.0-liter V8 and the 6.6-liter Duramax Diesel.
Read more
Read less
When shopping for a Chevy, which is the most important?

Select a 2008 Chevrolet Express Cargo Van trim level
G1500-1/2 Ton-V8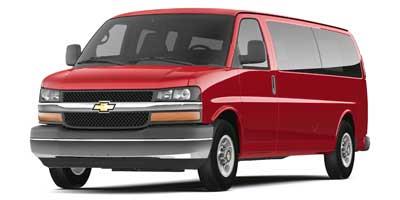 G3500-1 Ton-V8