2009 Dodge Challenger Values
For 2009, the Dodge Challenger, the company's modern-day muscle car, introduces a base V6 and midlevel R/T, and manual transmission is now available on the R/T and SRT8. The base Challenger SE is powered by a 3.5L V6 engine with 250 hp and 250 lb-ft of torque, paired to a four-speed automatic transmission. The Challenger R/T is propelled by a 5.7L HEMI V8 engine that is capable of 370 hp and 398 lb-ft of torque mated to a five-speed automatic with a six-speed manual optional. The Challenger SRT8 packs a 6.1L HEMI V8 engine grinding out 425 hp and 420 lb-ft of torque with the same transmission choices as the R/T. As Dodge Challenger standard features reveal, everything about this five-passenger two-door coupe says performance — from its crisp instrumentation and body-hugging front bucket seats to an available six-speed manual transmission. Dodge tests show R/T can achieve zero to 60 mph in less than 6 seconds. Fuel mileage estimates range from 18 mpg city/25 mpg hwy for the SE to 13/18 mpg for the SRT8. Antilock disc brakes with brake assist and stability control are standard on the R/T and SRT8, but optional on the SE, while side curtain airbags are standard on all trims.
Read more
Read less
2009 model year changes
View changes

+
The 2009 Dodge Challenger, which borrows its shape and styling cues from the early 1970s muscle car of the same name, is based on the Charger sedan chassis. Last year, the car came only in SRT8 guise and was limited to just 5,000 examples. For 2009, it still retains the 6.1L Hemi V8, and it gains an optional 6-speed manual transmission. New for 2009 are two more models, the 5.7L Hemi V8 R/T and the 3.5L V6 SE. The base SE starts at $21,320, while the R/T costs $29,320. The SRT8 model has increased by $2,000 to $39,320. A new color, "Torred," is now available
Competitive comparison
View advantages

+
Three engine choices, competitive pricing, SRT8 performance; nostalgic muscle-car styling
Special features for 2009
View special features

+
The Dodge Challenger rings a nostalgia bell for muscle-car enthusiasts, especially fans of the original late-1960s and early-1970s machines. In potent SRT8 trim, a loud, torquey, high-power V8 fits the bill for those who want a true American muscle car. With the range expanded for 2009 to include the 5.7L Hemi V8-powered R/T and 3.5L V6 SE, the car's appeal has widened. The Challenger takes a serious stab at reviving the pony war with Detroit's cross-town rivals, and its fresh looks are worth checking out.
Select a 2009 Dodge Challenger trim level
Challenger-V6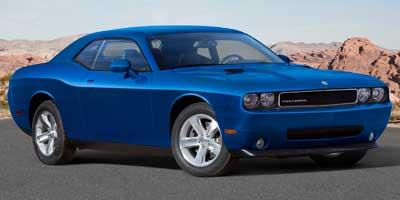 CHALLENGER-V8