Hyundai Resources:
2012 model year changes
View changes

+
Following much initial success in the luxury sedan market, Hyundai's popular Genesis receives several notable upgrades for 2012. The Genesis sedan has been given an overall design freshening, with updated LED headlights the most noticeable change. A new rear fascia has been fitted, with new integrated exhaust tips. Under the hood, the 3.8L V6 gets slightly more power and a new 8-speed transmission replaces last year's 6-speed unit. An all-new 5.0 R-spec model is available for 2012, featuring a 5.0L 429-hp V8 engine, sport suspension with summer tires, performance-tuned exhaust, and special styling cues.
Competitive comparison
View advantages

+
Lots of affordable luxury; elegant, understated styling; great handling and powerful V8; very competitive pricing
Special features for 2012
View special features

+
The Hyundai Genesis sedan takes aim at mid-priced luxury sedans. The V6 model comes with dual exhaust, dual-zone climate control and leather seats. The V8-engined sedan has a 14-speaker sound system, rain-sensing windshield wipers and proximity entry. The all-new 5.0 R-spec model it well suited to be a real player in the high-performance sedan segment, offering a blistering 429 hp and a performance-tuned suspension system.
Select a 2012 Hyundai Genesis trim level
Genesis-V6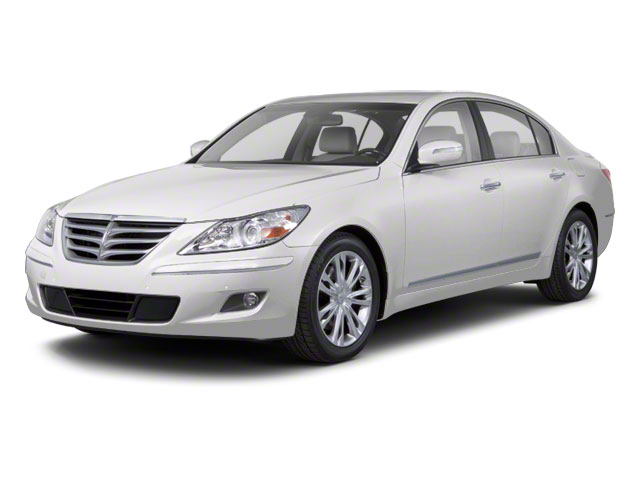 Genesis-V8