2013 Remington M-30RKS Equipment: Prices and Specs
Select 2013 Remington M-30RKS Options
Would you be interested in knowing the best time to buy a particular car?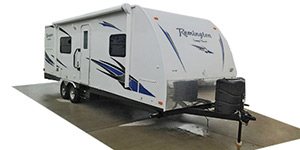 2013 Note
Prices include Value and Convenience Package.
Select options to get a specific value OR
Option note:
Only select options below that are in
addition
to standard equipment and equipment noted in the manufacturer or year notes show above. If you are uncertain of what came standard, please contact your manufacturer with your VIN.
AIR CONDITIONING AND HEATING
ENGINE AND SUSPENSION SYSTEMS
JACKS AND LEVELING SYSTEMS
MISCELLANEOUS OPTIONAL EQUIPMENT